In 1964, the only way you were going to be given the scrutiny of the television camera for your whole life was to be a celebrity or a notorious criminal, and even then, there was no guarantee. But that same year, ITV's Granada company broadcast an episode of World in Action entitled 7 Up, which looked to the future through the eyes and thoughts of a collection of children producer Michael Apted and others had assembled for what had no plans other than to be a one-off documentary. It was a success at the time, largely for the novelty value for viewers of hearing the kids voice their opinions on a variety of subjects.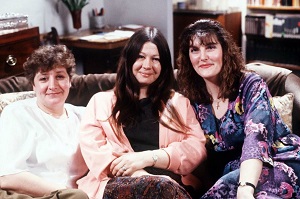 So the "Aww..." factor was what kicked it off but something about the idea was eating away at the producers' minds, and they decided to return to fourteen of the children in 1971 for 7 Plus 7, and a television classic was born. Thereafter, the subjects would be returned to every seven years to catch up with them and see where their lives had taken them. The idea, in a very sixties, socially conscious manner, was to see where their backgrounds and privilege (or lack of it) had guided them into adulthood, with participants ranging from public school backgrounds to others from children's homes thanks to trouble with their domestic circumstances.

As the series progressed, of course, the viewers matured as well, and would be intrigued to see how life was treating these people: more than anything, aside from the human interest angle, you could not resist comparing their lives to your own, be that in their marital status, what jobs they did or did not have, or how their outlook on the state of the nation had changed or stayed the same. It just took a single viewing of one instalment for you to be hooked, and the long period between every one was just enough to have their lives change, while remaining fascinating as you would have recalled them from the previous instalment.

The most recent entry was 63 Up in the June of 2019, meaning we had followed the kids for fifty-six years, which may be a mixed blessing for them. Farmer's son Nick, who left the farm, went to Oxford and became a scientist and lecturer in the United States, was obviously keen to continue the process, possibly thanks to his clinical methodology this would appeal to. Public schoolboy Charles, however, rejected the whole concept after 21 Up, ironically becoming a documentary producer himself but refusing to actually be in a documentary about himself, to the point of legal action against Apted to prevent him being mentioned.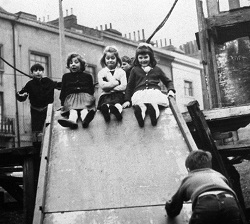 Some are constants: Tony wanted to be a jockey, but it did not work out and he became a taxi driver, with dabblings in publican and acting. One of the most charismatic of the subjects, he was often chosen to start the instalments and could be relied upon to give a good account of himself. Bruce, too, has had a productive life that lends itself to documentary; as a child at public school, he was serious to the point of being grave, and his obvious compassion for the world as he became a teacher to help the disadvantaged for a good deal of his years renders him one of the most endearing participants.

Apted always said he wished he had included more women, but the three working class girls they did choose were full of character and an innate wisdom borne of not having everything handed to them. Jackie, Lynn and Sue were always filmed together, at least until 63 Up when Lynn was no longer able to participate, and were invited to compare their experiences of motherhood and work, though as they latterly pointed out, they were not asked about the political half as much as the men, which could be regarded as a flaw had they not made sure Apted knew about what they thought, be it unbidden by him or otherwise.

The other female participant was Suzy, who grew up on a Scottish estate - not a council estate, as her father was a landowner up there. Her cynical expressions as a teenager are among the most famous in the series (her pet dog killing a rabbit in the background should be equally as notorious, perhaps), but she settles down to her family fairly quickly. The rich tended to be quite content, if you took the remit into consideration: the impossibly posh John admits eventually he is only appearing to raise money for his charity, The Friends of Bulgaria, since it is his perceived duty the advantaged should look after the disadvantaged.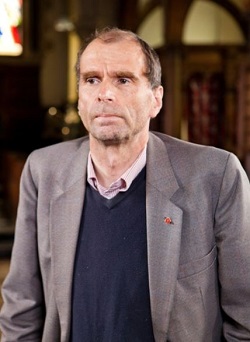 Every one of these people could have slotted into a stereotype, yet curiously none of them do. Despite only catching up with them in ten to fifteen-minute bursts, the series managed to get to the heart of them in such a way that reality television of the twenty-first century would look on in immense envy for. Andrew, also upper class, seems to have been the most unchanged over the decades, yet Paul, who emigrated to Australia just after 7 Up, has altered from a sad little boy into an admittedly introspective but productive adult, married to Susan, a wife who seems to have done him the world of good.

Symon, like Paul, was in that children's home, the only black Briton in the group (actually mixed race) and his ambition, which would be the same as many of those watching, would be to settle down into an adulthood less blighted by emotional upheaval than his childhood had been, for him raising a large brood of kids; that this has its own problems only makes you warm to him. Peter was the Liverpudlian lefty who got into tabloid trouble for criticising Fatcher's Britain in the eighties; we could have done with more of him, but he sat out many episodes only to return with 56 Up, largely to publicise his country rock band.

But it was Neil who for many was the star of the series, if "star" was the right word, and not for the best of reasons either. Many felt their hearts go out to the man, who started as a bright, imaginative child, but grew into a deeply troubled man suffering mental health problems and times spent homeless and on benefits with no apparent light at the end of the tunnel. Apted's bluntly searching questions never felt so raw as when asking Neil if he was worried he had gone mad, and though in later entries he had found a stability in politics and religion, you may observe the damage had been done by the point of the first few programmes.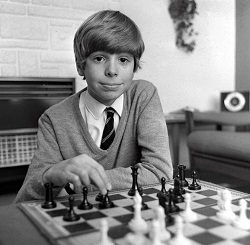 That was what was so moving about the Up series, and why it has made such an indelible impression. Not all the subjects have enjoyed the scrutiny, and at various times have probably wished they had never been picked all those years ago, but there has been huge affection for them from not merely the British public, but all around the world where they have been followed in these documentaries. To see the kids with their hopes and dreams and opinions, and taking in the motto "Give me a child when he is seven and I will show you the man" (or woman) that sparked the series in the first place, to eventually witness where the passage of time left them brings with it big questions of mortality, of God, of love, and the whole "why are we here?" argument that it never directly asks, but obliquely addresses. Yes, it could have had improvements its choices, but its structure and affect has never been in doubt as one of television's finest achievements.

[Network release 7-63 Up on Blu-ray and DVD, with extras including featurettes, audio commentaries and the celebrity highlights programme 7 Up and Me.]