This is a Super-Special Ultra-Platinum edition of the ten-time Peabody-ignored Manor On Movies. Rather than sing the praises of another unearthed gem, I am going to clear the air regarding a few terms often used - and misused - when covering the type of, um, non-classics normally appearing here and on related sites and blogs.

You are cordially invited to watch my Twitter account (@SWManor) Followers total plunge as the offended parties respond.

I'll also be addressing why M-O-M is only updated periodically instead of me reviewing mediocre movies that fail to float my boat, for the sake of "providing more content." Feel free to be spellbound.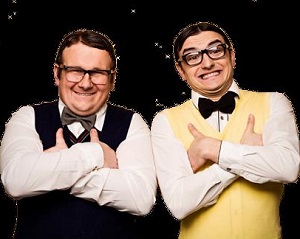 Junkfilm parameters

You've probably pondered countless times "What exactly is a 'junkfilm', one of the many topics my handsome hero Stately Wayne Manor mesmerizes me about?"

Junkfilms are the cinematic equivalent of fast food. Cheap to produce (usually), highly satisfying at the moment, and everyone knows they're not getting Chateaubriand. But if you enjoy Burger Donald's McWhop sandwich or a ballpark hot dog, fully aware it's not la-dee-da haute cuisine and not giving a flying darn, what's wrong with that?

Come again? You say a Big Mac is loaded with sodium? Shut up.

My point, weisenheimer, is that junkfilms can be just as or more entertaining than classics, though for different reasons. As the jive crackers who wrote the Kung Fu TV series might say "There are many paths into the same village." Or as I prefer to state, different strokes for Todd Bridges.

Furthermore, junkfilms can be of any genre and from any size studio, as long as they are fun to watch and contain an adequate amount of unintentional absurdity. They can be satisfactorily acted and/or have high production values; but there's something else about the mopic that propels it into the realm of enjoyably goofy.

A quick scroll down the M-O-M Home Page will illustrate the above. Randomly selecting a few reviews is an even better idea, as you should easily get the hang of what constitutes a junkfilm, and I won't have to ramble on for many more paragraphs. Besides, I'm all out of cheeseburger analogies.


What's "bad," Michael Jackson? This is where it gets tricky. But before proceeding any further, let the record show I'm fine with "so bad, it's good," sometimes utilizing it myself when explaining things to those with only a marginal interest in movies.

Bad, as a stand-alone, is another kettle of fission. Many of my colleagues in the swinging junkfilm-appreciation set use "bad movies" or "bad films," as is their right under the 52nd Amendment of the Geneva Pledge Of Allegiance, by golly.

The problem, h'ever, is that the terms are also used by those scalawags and rapscallions who don't appreciate the goodness of badness, sipping their sissy craft beers and tsk-tsking away as though they have an entire stalk of celery stuck between their front teeth, perched before a shelf full of Tolstoy and Dostoyevsky, mostly unread but meant to impress fellow pencil-necks they met at some snooty cafe selling twelve-dollar cups of coffee the "baristas" secretly spit in, the lot of them loudly discussing politics with all the insight of a near-sighted boll weevil who suffered multiple concussions and thus has trouble comprehending the difference between a shovel and a rectal thermometer.

"Ooh, look at me; I use fancy-pants French words and pulled up the production designer's name on IMDB. And I never go more than four paragraphs without including the word 'narrative'."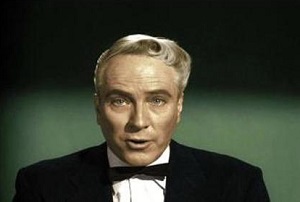 NOT a cult film

You know what to call nearly all those titles that got limited or no release or publicity and were primarily dust-collectors in the middle of an old video store? The answer is: Titles that got limited or no release or publicity and were primarily dust-collectors in the middle of an old video store. And nothing else.

A high-grossing major studio release with "household name" stars? It may really reek and be chuckled at by a public who see it as an old curiosity item. Doesn't make it a cult movie.

If you look up "cult" in the dictionary, wow, what's wrong with you? Have you not heard of this remarkable new invention called the Google?

At any rate, by the very definition of cult, something well-known to the general public does not fill the bill. And, sorry, Guy Who Raves Over Every Action Film That Served As A Space-Filler At Movies Are Us In 1987, just because you and a few buddies are wild about Cyborg Death Machine III, that doesn't make it a cult movie either.

Local word of mouth expands the count to 100 fans, a similar phenomenon occurs in several other cities, and NOW you've got yourself a contender.

Maybe it will help to compare Mystery Science Theater 3000 to a major-network staple such as NCIS. MST3K had an enthusiastic following expanding far beyond its Minnesota roots, enough to eventually get picked up by second-tier cable networks (Comedy Central and Sci-Fi Channel) and syndicated to third-tier stations.

Though admirable, unlike series on the major networks, its viewership was not in the multimillions. Thus, it was considered "niche programming," and, as such, MST3K had about as much chance of appearing on a major network as Justin Bieber hosting the BET Awards on the heels of winning the annual NBA Slam Dunk contest by dunking two balls tucked under one armpit while explaining the Doppler Effect in Portuguese.

Okay, now if you grasp where MST3K stands in the grand scheme of the TV landscape - beloved by a fervent albeit limited audience, unheard of by the square majority - and apply it to movies, that should give you a reasonably clear idea of what does and doesn't qualify as a cult film.

You may ask yourself - which is a silly thing to do, since you can't possibly get an answer - "Can a movie lose its cult status?" And you may ask yourself "Why am I suddenly reminded of Talking Heads?" (water flowing underground)

The answer to the first question is: Uh-huh. The popular Golden Turkey Awards books - one of which acknowledges your author, he modestly added - focused thousands of more eyeballs on Ed Wood and, more specifically, his Plan 9 From Outer Space, bringing it from obscurity to jennu-wine cult status. Consequently, the video boom arrived, finally giving millions an opportunity to view the antics of Criswell and the gang rather than merely know of the movie from what was covered in books.

Plan 9 remained very much a cult pic for a while; but word of mouth and its erroneous rep as "the worst film ever made" sent college-age yoots flocking to video stores to drop three bucks and see what all the fuss was about. (I know. I was an indentured servant, er, manager of a huge vid joint during the second half of the Eighties.) While it was still kept in the Cult section, Plan 9 was becoming celebrated beyond cult film enthusiast circles.

For those who have been living in a cave on Atlantis in the interim, old Eddie became world famous on the heels of the 1994 dubious biopic Ed Wood, an Oscar winner containing plenty of references to Plan 9. A 2017 swing by YouTube reveals P9 has had hundreds of thousands of hits.

Is the latter still a cult film? Do people still put chains on their Edsel tires during snowy weather?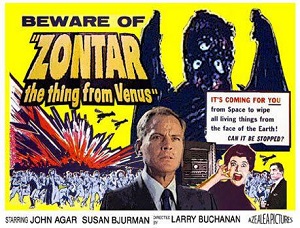 To Bash Or Not To Bash? I Say Naaaah

Do I like every reputedly "so bad, it's good" film in the universe? No. Do I want to put the time and energy into writing them up, regardless? No. Is it because I'm a big slug? No. Am I asking questions then answering them myself? Yes. Is it annoying? Very much so. Should I stop? Definitely.

It's easy to tear into a less-than-stellar offering. Too easy. Besides it amounting to the literary equivalent of bullying (low hanging fruit, and all that) as well as highly unoriginal, it tends to strike me as more about the reviewer showing off his alleged "wit" than about being a cinemaphile.

Wow, you can make smarmy remarks about the dopey-looking sea creatures in The Horror Of Party Beach. That's a real challenge, chump. Maybe next time you can point out how it's darker at midnight than at noon.

Here's the key thing the self-satisfied schmucks fail to consider in their rush to judgment. Those of us who actually do research, rather than just take cheap shots at strangers, have a little surprise for the haters: Your poison arrows are being shrugged off by your targets...because the vast majority of those involved know they haven't created masterpieces.

Believe it or kiss my jeans where the seams meet, junkfilm makers aren't all "extremely passionate about the cinematic art form but bereft of any actual talent." Nor are they cigar-chomping hustlers grinding out crap for a quick buck.

Let's take the case of the much-maligned Larry Buchanan, a highly intelligent complete gentleman during my dealings with him.

Okay, no one is going to argue with the contention that the appearance of the titular Zontar, The Thing From Venus is guffaw-worthy or that some of Larry's output bore a remarkable resemblance to earlier films. However, what Snide Clyde et al never take into account is how "bad" productions often had insanely brief shooting schedules and miniscule budgets, severely hampering what they could and couldn't get on film, who they could hire both on- and off-screen, what they could afford to spend on effects, sets and costumes, and many other elements that had the directors yanking out chunks of their own hair.

As for Buchanan's "obvious rip-offs", he (and others) were under contract to studios that ordered remakes because they wanted color versions of older black-and-white releases and of a specific running time, due to having syndication deals in place with the then-expanding television market.

Larry didn't wake up one morning and go "I think I'll just do a cheap knockoff of Invasion Of The Saucer Men. Nobody will notice." It was his job, snob!!!

Go back a few paragraphs to my "no one is going to argue" claim. By "no one", I am including the late Mr. Buchanan himself, who freely admitted he knew he was sometimes making stinkers. Not just while confiding in me. But also in his autobiography It Came From Hunger! Tales Of A Cinema Schlockmeister.

But, hey, if you wanna bust an auteur's chops because his $65,000 ten-day project pales next to Aliens, go right ahead, booby. I'm more inclined to dispense a back-pat for even managing to complete a movie under such circumstances.

Oh, and don't look now, Snotty Sadie, but these "laughable" flicks virtually always turned a tidy profit, which I seen to recall is the goal of the movie and every other business. Think I read that on the internet once. Oddly enough, unlike a host of prestigious movies, I couldn't find a single instance of a junkfilm losing so many millions it sunk a major studio.


There's a boatload of junkfilm reviews--most illustrated in the crazy new COLOR medium!--at ManorOnMovies.com. You are invited.