Richard Lester, so legend has it, owed his career to The Beatles, as they were fans of comedy troupe The Goons, had seen his work with The Running, Jumping & Standing Still Film, so recruited him to guide their first foray into movies in 1964, the all-time classic A Hard Day's Night. That was an enormous success - how could it be anything else with the most famous men in the world at that time starring? - and led the producers and public alike to clamour for more, another vehicle for the Fab Four to delight the global audience. But Lester didn't dive straight into what became Help!, even though it arrived hot on the previous effort's heels, as in between those two was a film that the critics were most impressed by, and the hipper viewers embraced.


That was The Knack …and how to get it, which secured the Palme d'Or at Cannes for its year, thus setting the seal on what would seem to be a stellar career ahead for the young-ish American expat, and while you may observe he had more mixed fortunes than that as the years went by (at one point he didn't direct a film for five years after the flop of The Bed-Sitting Room), he was one of the freshest talents to emerge from the Swinging Sixties who genuinely shook up British cinema, and had an effect across the pop culture of the planet. But while his pair of Beatles movies are still returned to again and again all these decades later, The Knack is often labelled as "of its time" and therefore having little of relevance to say about the eras that followed.

Certainly, Lester's style looked revolutionary back in 1965, and when he applied this to the film adaptation of Ann Jellicoe's play of the same name the younger generation couldn't get enough of it: finally here was something that was speaking directly to them and all their frustrations. Lester added the Greek chorus of the older generation making comments that sounded like all the disapproving snipes their offspring were hearing every day, grousing about their clothes, their behaviour, their morals, but here presented in a humorous way, not angry at their criticism, laughing at it in a manner that completely defused the barbs. But who were these characters being observed with such an unimpressed glare?

There were four in the play, and give or take the occasional bit part, there were four in the film too. Rita Tushingham was Nancy, arriving in London from up North as so many young people did in the sixties, Dick Whittington-style, though not all had his level of success, and trying and failing to find the Y.W.C.A. to stay in. Then where was Colin, played by Michael Crawford, a schoolteacher and loser in love, if you can be a loser if you've never actually made any progress in that department, and he looks on with mixed envy and disdain to Tolen (Ray Brooks), the smooth ladies' man whose comes across as sinister for much of the time, not least because we see him through Colin's eyes and cannot understand why so many women are attracted to him.

There was a classic opening scene where a long line of "dolly birds" were arranged across the hall and stairs leading up to Tolen's room, while John Barry's excellent score thrummed on the soundtrack, as if to say, this is what you were now promised with the permissive society, but good luck getting to it. The fourth character was Tom (Donal Donnelly), who has been turfed out of his digs and takes up the free room in Colin's place, obsessively painting it white. He was a chatterbox who every so often would settle on a valid point, and probably the funniest character: Crawford got up to his slapstick stunts too, which he would hone in his popular sitcom Some Mothers Do 'Ave Em in the next decade, but it was the verbal wit here that shone.

Nancy was intriguing because once she ends up in the orbit of Tolen, he makes it his mission to render her a casual conquest, and her reaction is not what he expects. His callousness is thrown back in his face when she starts repeating the word "rape", which has made the film latterly controversial when modern viewers believe the material was trivialising the subject, but for one thing, Jellicoe was a woman reclaiming the word for reasons of sexual politics and denying power games (though she hated the film), and for another, it throws the womanising into sharp relief and sees Tolen and his ilk banished from any meaningful relationships, one which Nancy can pursue with the far more decent Colin. All that and some of the most inventive direction of the decade.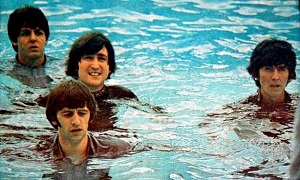 The Knack was a Woodfall production, that small British independent which can legitimately be said to have changed the course of its nation's cinema with its tales of rebellious "angry young men" (and women, too), and its head man Tony Richardson, a director in his own right, liked to give opportunities to those he worked with, thus Lester was offered the chance to open out the play on the strength of what he had achieved with A Hard Day's Night the year before, one of the biggest British hits ever. But Lester did not stay with Woodfall for his next release, Help!, which again starred the world's most popular pop group, only now changes had to be made: last time we saw them on the silver screen, they had been presented as if it were a look behind the scenes.

Reasoning they could not very well repeat themselves, Lester decided to go for a more fantastical option for his follow-up, crafting a mixture of the Beatles' latest songs on the soundtrack (of course), surreal humour patterned after the Goons and looking ahead, unconsciously, to Monty Python's Flying Circus, and as many of those British character actors he was immensely fond of as he could fit into the wayward plot. This was no mere vehicle to promote the spin-off album in a way that Elvis Presley's movies were basically long advertisements for his vinyl releases, though there was great care taken to ensure the proto-pop video sequences were visually novel and complemented what was being heard, and proved equally as influential from The Monkees onwards.

There was also nothing as controversial in Help!, unlike Lester's other '65 success, unless you counted the villains of the piece casting white actors as Eastern cult members of indeterminate origin. Leo McKern headed them, obviously enjoying himself as all the supporting cast were here, seeking to first, get a sacred sacrificial ring from Ringo Starr's finger (the thinking didn't appear to have gone much further than linking Ringo's nickname to a ring), and then when it won't come off, to make him the sacrifice to their goddess. But that impetus hardly mattered, since almost everything here was in the service of making absurdist jokes, some elaborate, others throwaway, but all of them very funny indeed (well, almost all of them - the hit rate was pretty strong).

Help! has gone on to be regarded as in the shadow of its predecessor, a bit of a relic just as The Knack had been in Lester's canon, yet they both have been rediscovered over the years by fans old and new developing their interest in the sixties and its pop culture, one of the richest seams available. The Beatles were on record as dismissing the movie, making the excuse they were stoned for much of it, but it didn't need excusing, no, it was never going to have the impression that A Hard Day's Night did, nor their future album Sgt Pepper's Lonely Hearts Club Band, but it was innovative and its triviality was its virtue, whether shrinking Paul McCartney, having Ringo face a tiger, or taking trips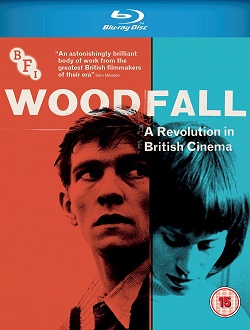 to the Alps and The Bahamas to mess around because the band fancied a holiday. The Knack was on a considerably lower budget, but identifiably had the same man directing, his energy and ingenuity valid as altering the course of the medium.

[The Knack is available as part of the BFI's Woodfall: A Revolution in British Cinema box set on Blu-ray and DVD, which includes these fully restored films (click the title for the review):

Look Back in Anger (Tony Richardson, 1959)
The Entertainer (Tony Richardson, 1960)
Saturday Night and Sunday Morning (Karel Reisz, 1960)
A Taste of Honey (Tony Richardson, 1961)
The Loneliness of the Long Distance Runner (Tony Richardson, 1962)
Tom Jones (Tony Richardson, 1963) (New 4K digital restorations of the original theatrical version of the film and the 1989 director's cut)
Girl with Green Eyes (Desmond Davis, 1964)
The Knack ...and how to get it (Richard Lester, 1965).

All that plus 20 hours of extras: short films, featurettes, interviews, audio commentaries and an extensive booklet.]